INNOVATION

STARTING AND LANDING VERTICALLY BY E-DRIVE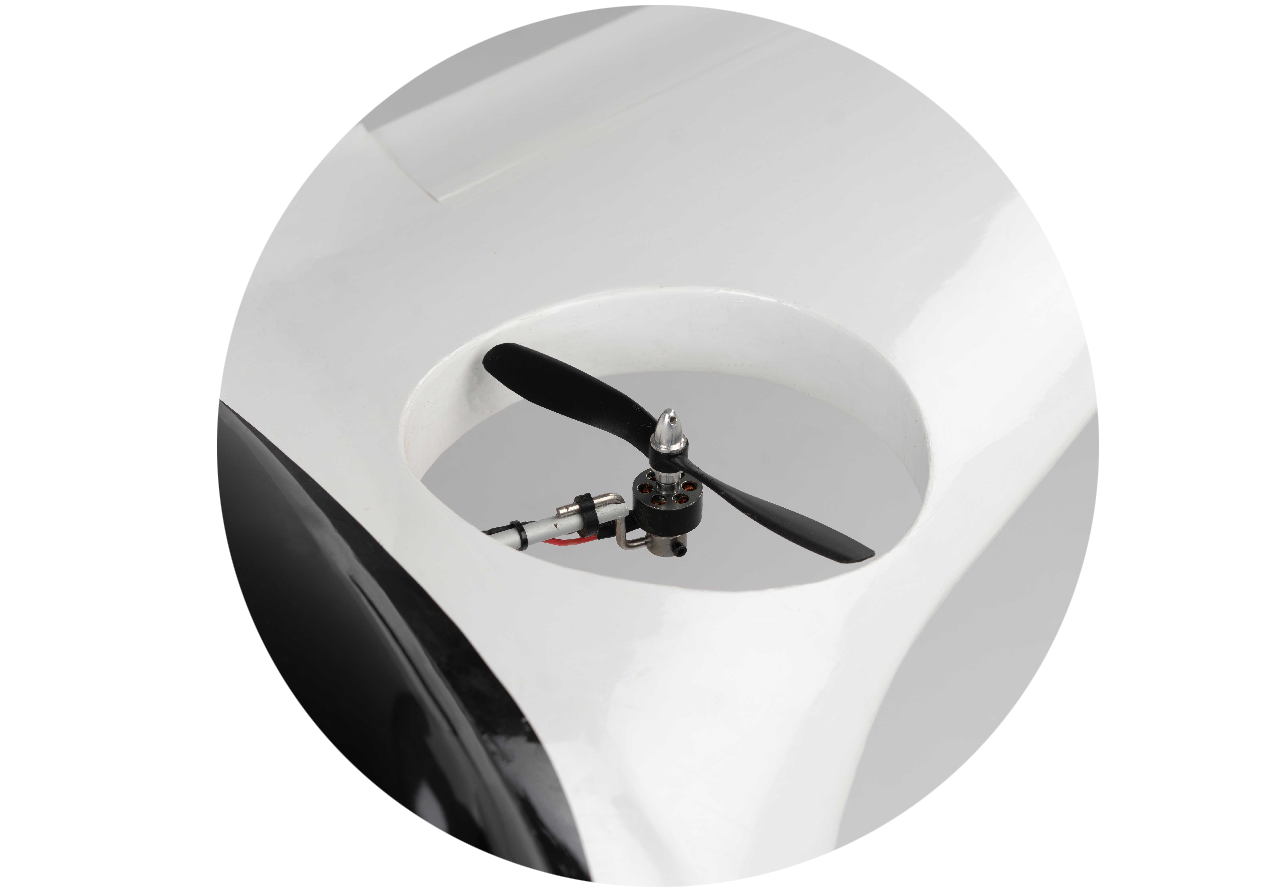 no necessity of traffic infrastructure (e.g. runways, airfields)
little need for space
less noise from electric motors compared to e.g. a helicopter
no emissions (electricity instead of fuel = renewable energy)



DRIVEN BY MOTORS AND AIRFOIL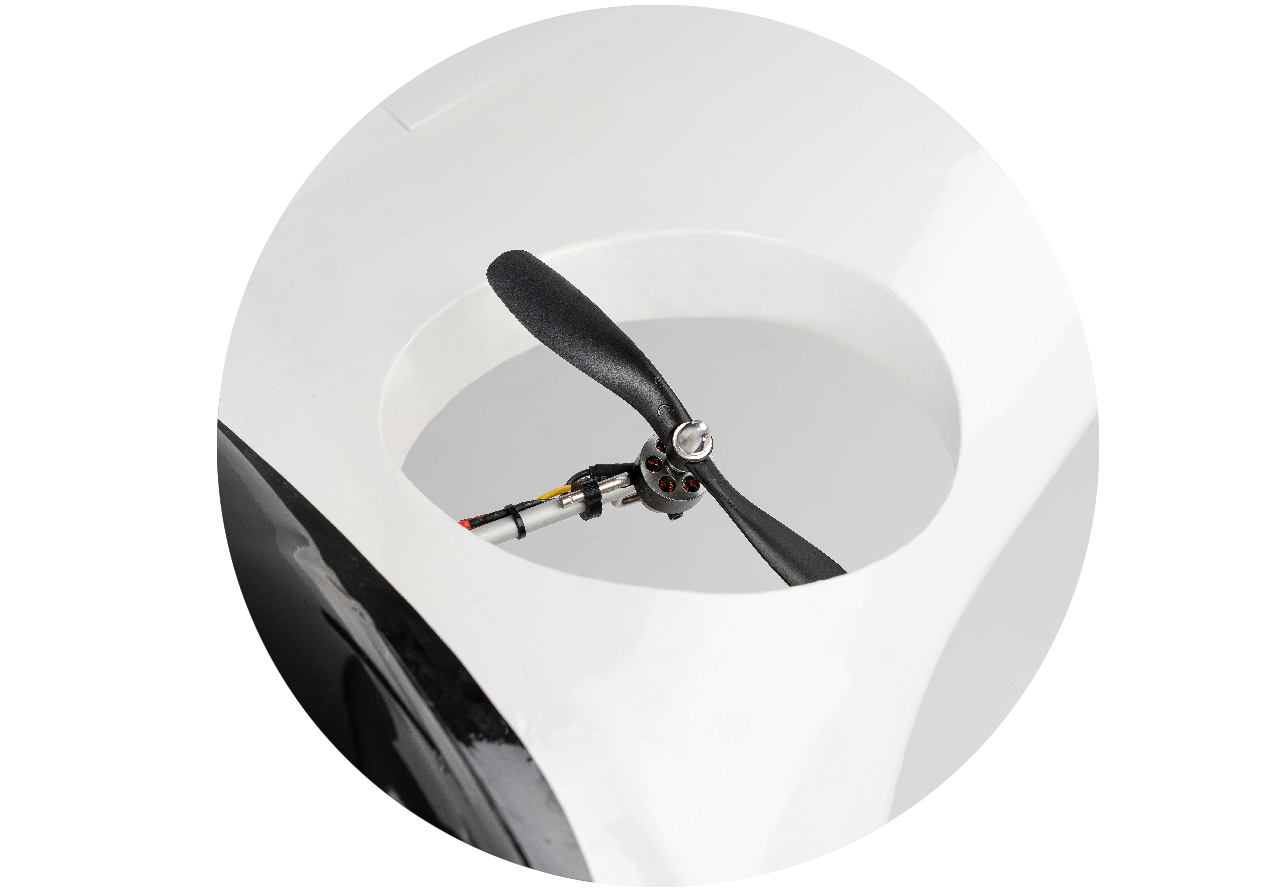 In contrast to multicopters, which only generatelift during flight through the propellers, this concept also uses wings for lift in order to save energy during the flight, which plays an important role in electric drives.
If the engines should fail, the sailing properties can be used for an emergency landing just like an airplane.


TILTABLE ROTORS FOR FLEXIBLE FLIGHT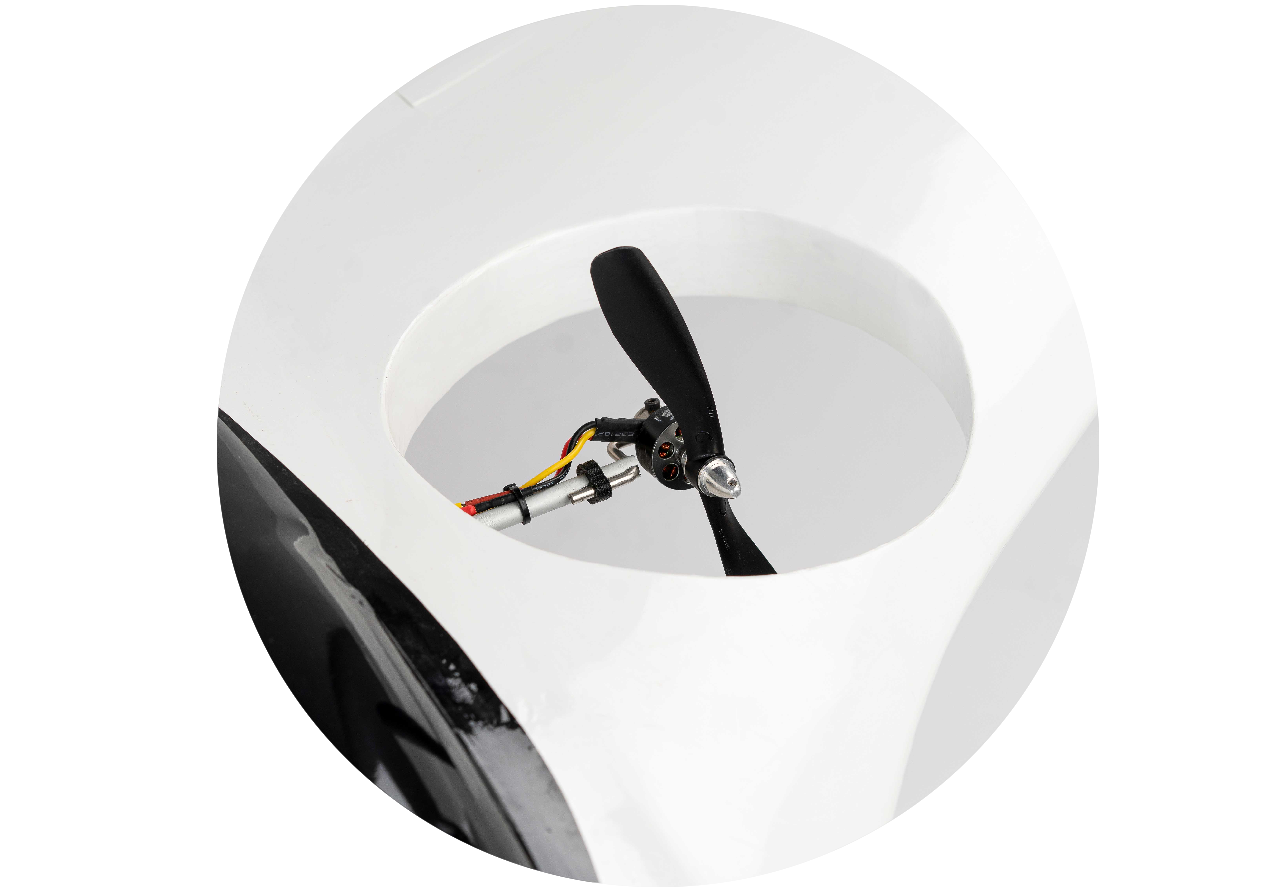 During vertical take-off, the horizontal alignment of all three rotors generates lift and the aircraft takes off. By gradually tilting the two front rotors, propulsion is generated like in a twin-engine airplane. Higher flight speed than helicopters or multicopters can be achieved and the energy consumption is lower.



WING BODY DESIGN FOR OPTIMUM OPERATION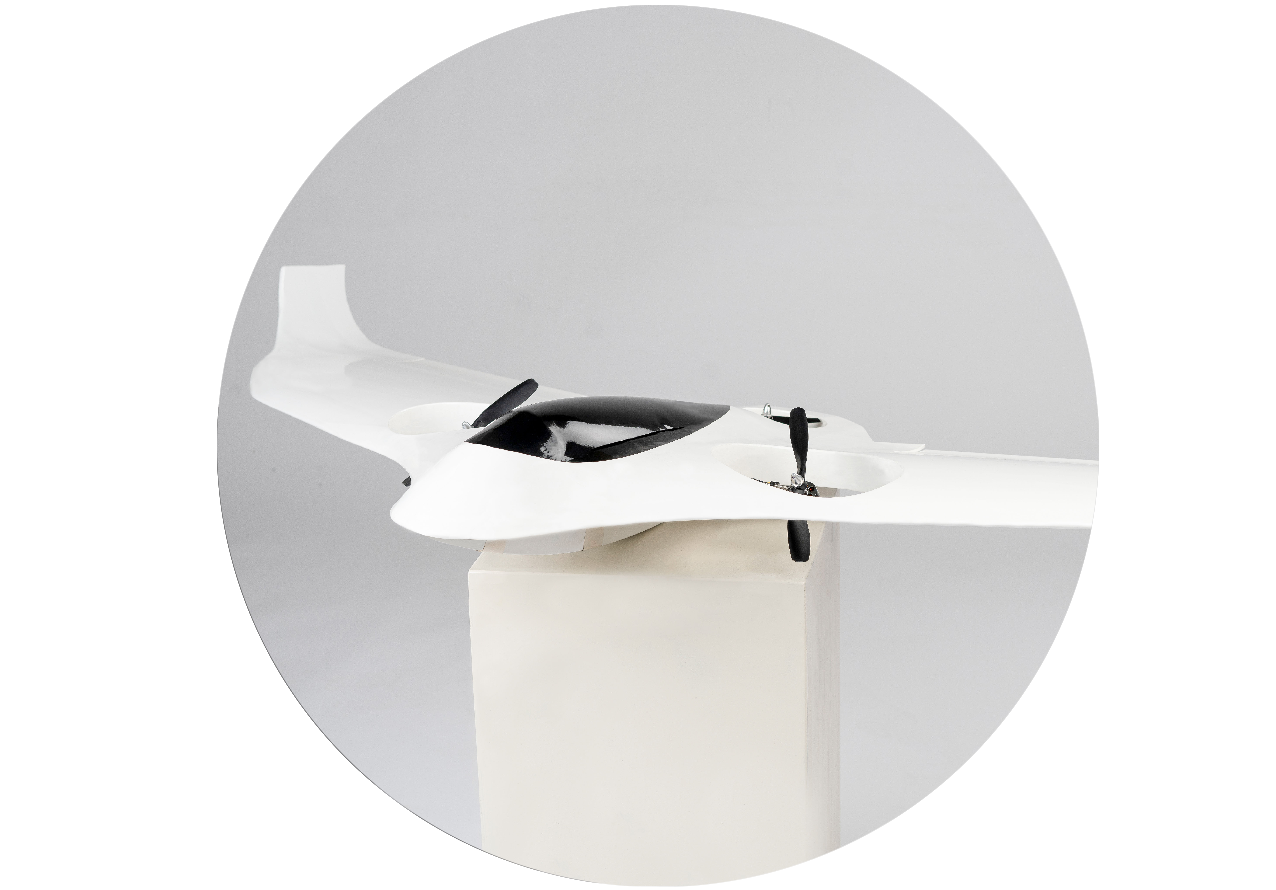 Maximized uplift, the entire aircraft body provides uplift (up to 90% uplift, conventional aircraft with fuselage, wings and tail plane up to 50% uplift).
Motor power is used more economically (energy savings 15 - 25%)
Lower structural forces, aircraft can be built more easily (weight saving)







SWIVELING WINGS ON TAKE-OFF AND LANDING
The outer area of the wings can be swiveled upwards during take-off and landing. This reduces the span of the Silhouette M from 11.00 m to 5.30 m. The aircraft can land in the smallest of places.






ROTORS WITHIN THE BASE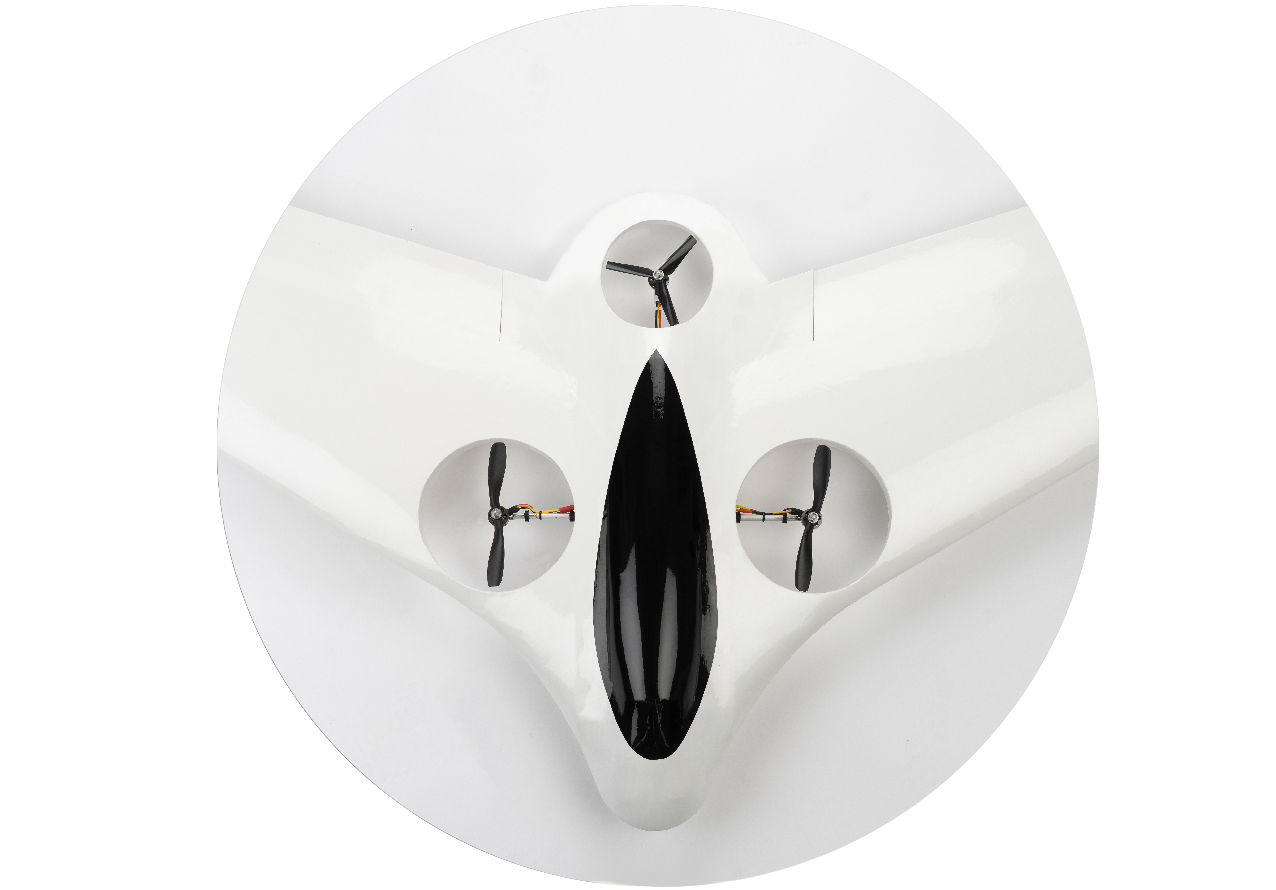 Reduction of the risk of accidents by rotating propellers
Less space required when landing due to the propeller eliminating the danger zone.